3. Face to face training normally available
(Please check each organisation's website for updates on when available)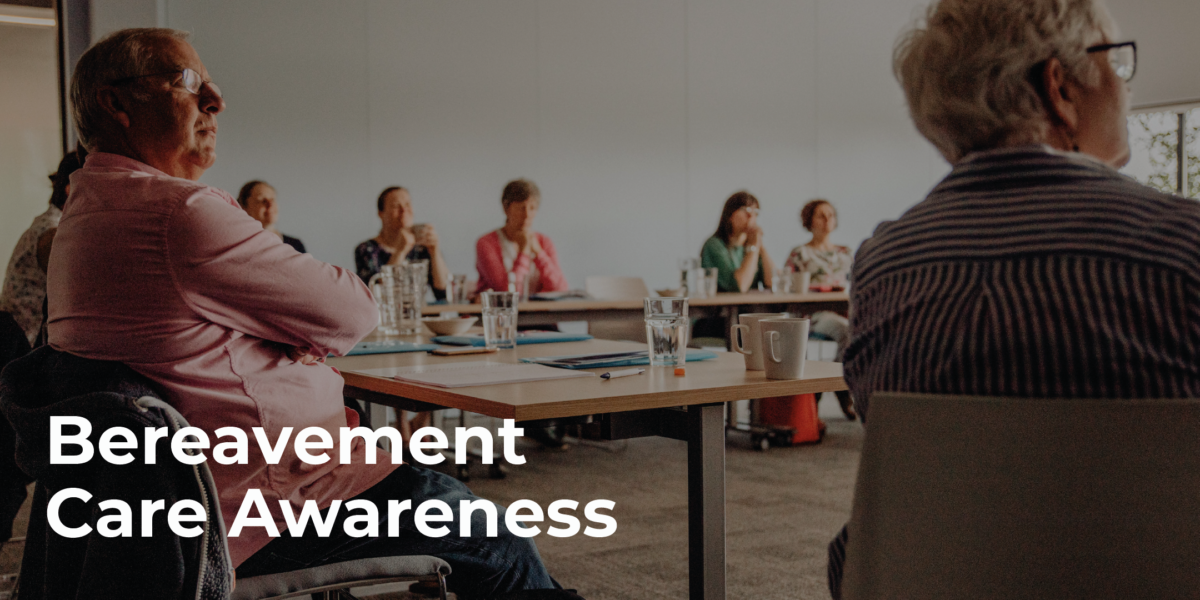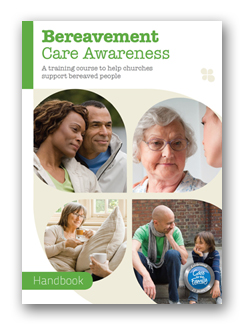 Bereavement Care Awareness
A one-day course (usually Saturday) run by Care for the Family,  covering issues generally faced by the bereaved and how the Church can offer support.  This is useful for any Christian interested in supporting the bereaved – whether they are already engaged in bereavement support or are considering the possibility of developing it.  
The day is delivered by trained volunteers and is available in most parts of the country. It is ideal for individuals to attend to gain understanding or for churches to arrange for their congregations or as a regional group of churches. Find details about Bereavement Care Awareness here.
Covid-19 has affected the course programme for the immediate future with courses until September postponed. For more information about any upcoming events, contact Mark Whitehead on mark.whitehead@cff.org.uk or 029 2081 5862
Bereavement Care Awareness for Church Leaders
This is bereavement care awareness training especially for church leaders, run as a joint project of Care for the Family and AtaLoss.org, on one weekday a term in different parts of the country. The day aims to help church leaders understand the main issues concerning bereavement and consider their own ministry to the bereaved and that of their church.
This is a new initiative with the first one being at St Mark's, Kennington, London, on Thursday, 1st October 2020. Contact: mark.whitehead@cff.org.uk
Bereavement Ministry Training Course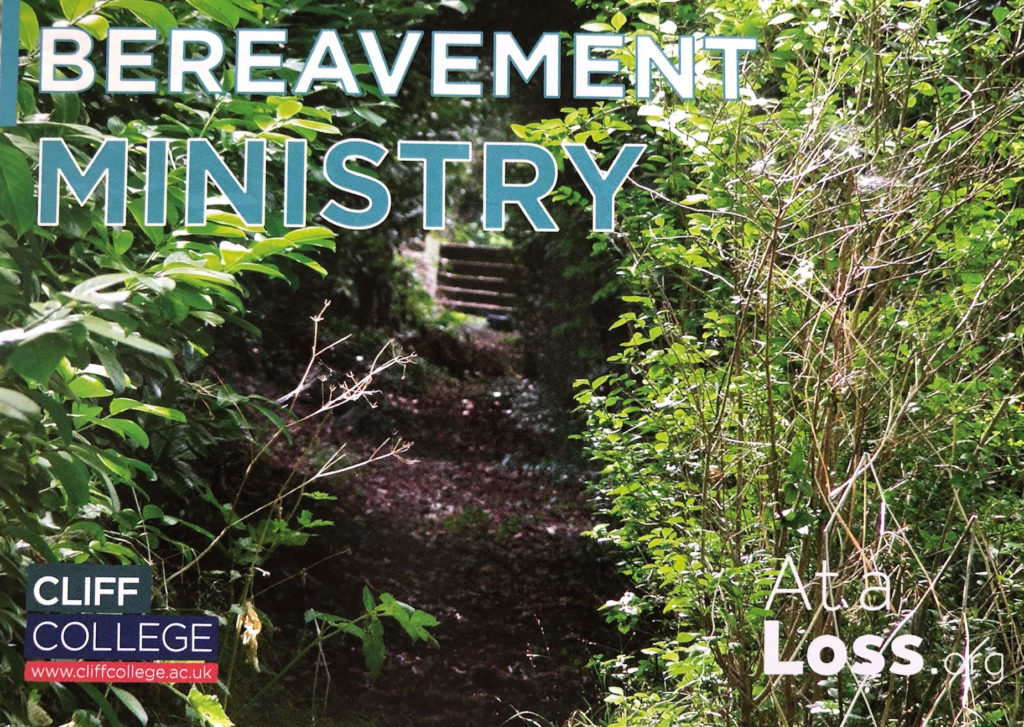 A 5 day residential (Monday – Friday) delivered annually in June at Cliff College by AtaLoss.org in Derbyshire leading to an accredited Certificate In Bereavement Ministry. This is a week focused on effective ministry for church leaders and other Christian practitioners who want to have more in-depth understanding for working with the bereaved. No prior knowledge is required so it serves as both a refresher for ministers as well as training for those who are new to, or planning on working with, the bereaved. For more information click here.
ListeningPeople – training for youth leaders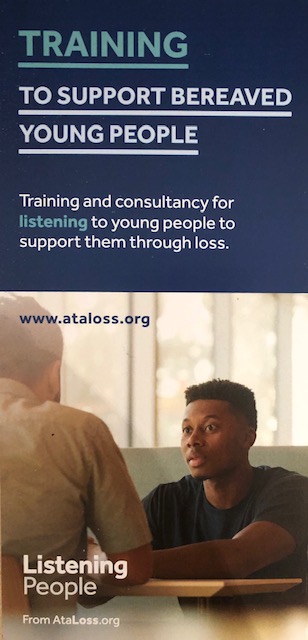 1-2 days of training delivered locally by AtaLoss.org, with resources and consultancy, for youth leaders and those working with young people, to support young people through loss. See the ListeningPeople Project page on the AtaLoss.org website.