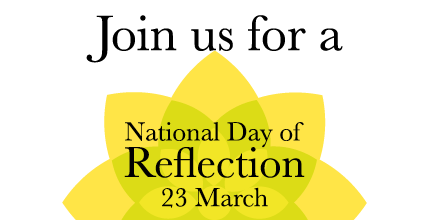 23rd March 2021 marks one year since the start of the first UK lockdown. During that year, more than 120,000 people have died with Covid-19 and many more from other causes, leaving millions bereaved, with restrictions affecting their ability to grieve as they normally would.
Marie Curie, a charity supporting those who have received a terminal diagnosis, in partnership with many other national organisations, has organised a National Day of Reflection to offer us the opportunity to Reflect, to Connect, and to Support.
What will be happening?
There will be a minute of reflection at midday, marked by the tolling of a bell in churches across the country. We can use this time to pause and reflect on everything that has happened in the last year. We are encouraged to make contact with someone who is grieving: send a message, make a phone call, send a card, drop off some flowers.
How can my church get involved?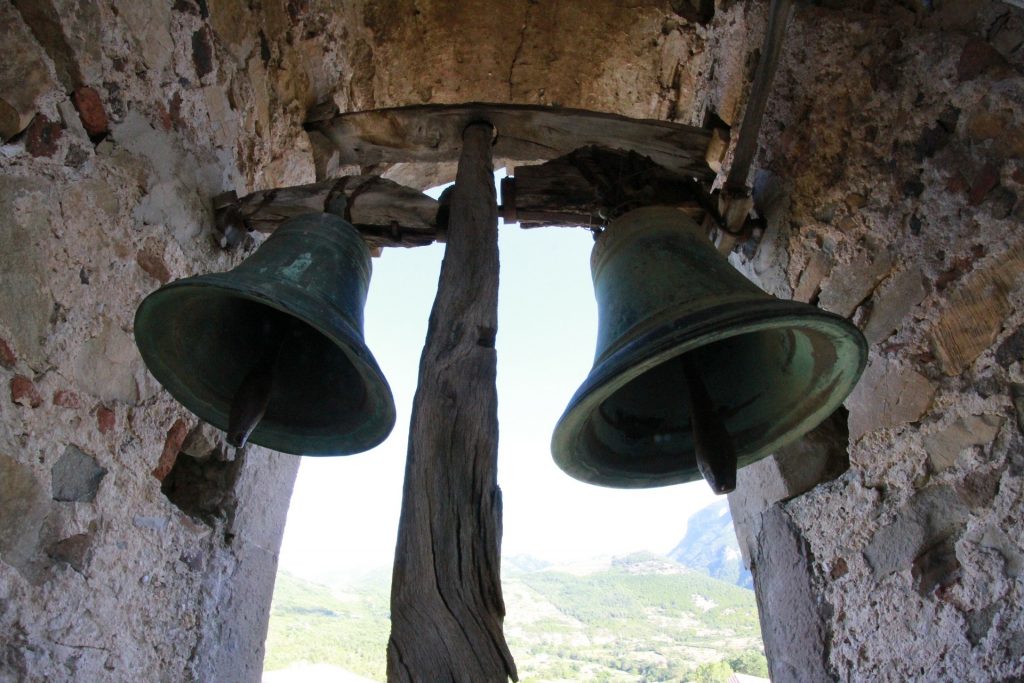 Here is a list of suggestions from the Church Support Hub page for the National Day of Reflection:
Design your service on March 21st so that details about the Day of Reflection can be included.
Put up posters to raise awareness – there are free ones to download, see below under resources.
Direct your communities to bereavement support via AtaLoss.org
Offer the HOPE Together booklet 'Hope in Uncertain Times' or Yvonne Richmond Tulloch's 'Faith Questions in Bereavement' booklet.
Publicise the day through your usual channels – social media, newsletters, service notices, etc. There are specially re-sized social media graphics for Twitter, Facebook and Instagram available to download from the campaign website.
If you can, make arrangements for your church's bell to be tolled for one minute at noon on the day.
Email or print off and send a prayer postcard to anyone and everyone to use at home on that day – you can download a free one, see below under resources.
Encourage people to phone or send a card to anyone who may feel bereaved, everyone knows someone: six out of ten adults have lost someone in the last year where they would have attended the funeral. Four out of ten say they have lost someone close to them.
Involve the local school and encourage them to use the simple prayer at noon or to colour daffodil cards and deliver them to a local care home.
Invite people to plant a seed, a bulb, a bush as a sign of hope.
Invite people to tie yellow ribbons to a prayer tree or railings as sign of their prayer and support for all who are bereaved (subject to local regulations in your area).
Light a special candle in the church and say the prayer – film it with your camera and share on social media
Use the 8.00pm 'share the light' moment to light candles and lanterns in windows.
Open your church for private prayer on that day, if you are able.
Plan to run The Bereavement Journey to support those in your community who have been bereaved in the past year.
Resources available
The Church of England Life Events Department has prepared this specially-written prayer:
Dear God,
Be with us as we think about all that has changed this year,
And help us to trust that you are always with us.
Be close to us as we remember those who have died,
And help us to trust they are at peace with you.
Show us how to reach out to others with kindness and care ,
So that hope shines out in every heart and home,
Amen
More from the Church Support Hub and Marie Curie pages: