The case studies below have been compiled to demonstrate the range of areas that churches and Christian organisations are involved in on a daily basis around the UK. It is not intended to be an exhaustive list, but all of those involved have shared about the journey that they are on to engage with or further develop their work in line with the Bereavement Friendly Church Charter https://www.lossandhope.org/whats-on-offer/becoming-bereavement-friendly/
It is hoped that these examples will inspire others to consider what they could develop in this vital area of ministry, but it may also encourage other churches to engage with the Charter and share their own case studies in the future. If you have a project you would like us to feature on this page, please email admin@lossandhope.org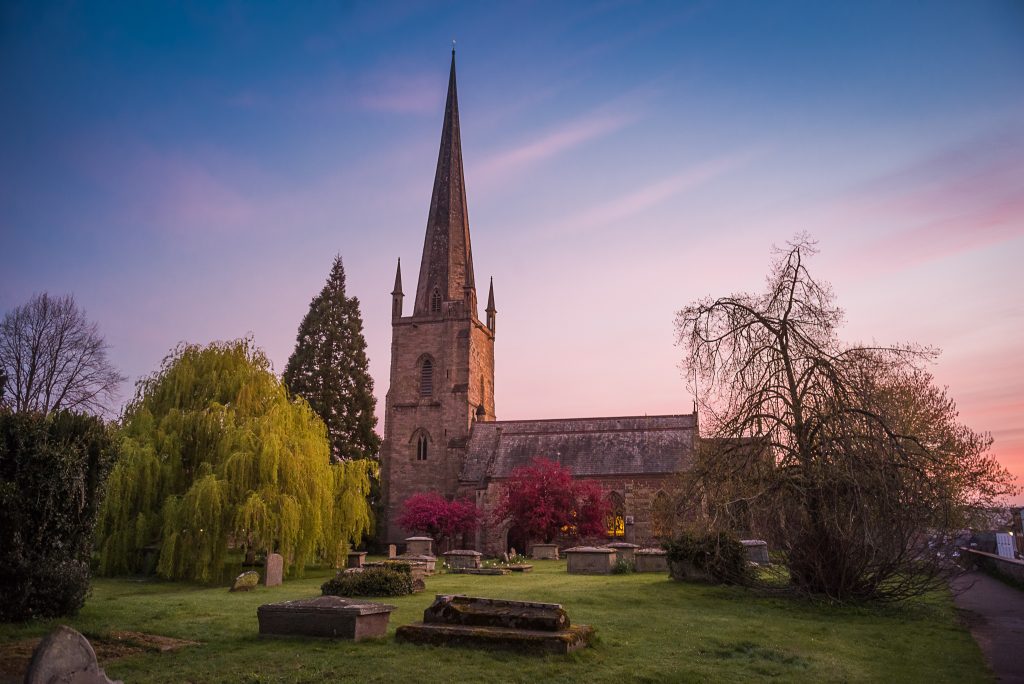 Christchurch, Clevedon BS21 7LL
Rev Suzy Kirkham
I am the curate and my previous experience had been with addiction recovery and domestic abuse. When I arrived here, there were 3 people already involved in the bereavement ministry. Two are Bereavement Care Awareness trained, and one is Cruse trained. I have also done bereavement training for people recovering from addictions.
We run the The Bereavement Journey twice a year – we invite from the community and the town. I also run the Grieve Well Café.
I have a little team that visits Care Homes for pastoral visits and services. We supported the residents and staff during lockdown with video recordings of special services and special 'bags of love' and cards at Christmas and Easter.
Central Church, Edinburgh EH3 9BP
Naomi Black, Prayer, Prophecy, Gatherings, Teaching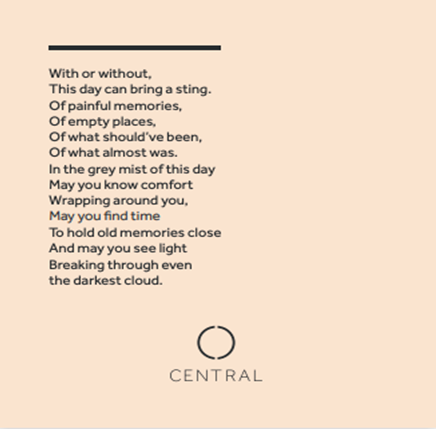 At Central Church we have felt a need to broaden how we approach bereavement care and one place where we have been exploring new things is in our Sunday services. This has looked like providing special resources as well as having a greater awareness in how we approach particular times of the year, for example at Christmas we hold a special Blue Christmas service for those who are grieving, being sensitive in our language and providing space for reflection. We also use the opportunity of Mother's Day and Father's Day to allow for lots of different experiences of those particular days. One thing that I did last year was write a poem (above), 'With or Without' for those whose experience of Mother's Day is marked by grief, this was a resource that we could use both for our own church family, but that also was given to friends, colleagues and neighbours outside of the church. Having a broader consideration for those who are bereaved in our Sunday services has been a really good and helpful way to approach worship and make it accessible for many people in many circumstances.
Church of God of Prophecy (Sentient Counselling)
Bishop Lenford Rowe
Sentient Counselling was given birth due to Covid-19. It was at a time when the death toll rose significantly within our local churches and the wider communities that we serve. Pastors were conducting funeral services on a regular basis. The issue of support for church members, non church members and pastors at that time was great in indeed, and necessitated further discussion and action. It was out of these discussions that Sentient was developed. At first, most of the help given was to those who had suffered grief due to the loss of a loved one. But, before long a number of other issues arose, not least mental health issues. In view of that it became necessary for Sentient to widen its bandwidth of counselling.
Good News Church, Melksham SN12 8FD
John Firth, Pastor
Coming out of lockdown our church had the opportunity to take over a space in the town centre that had been used as a charity café. We opened for community activities including a morning drop-in, where people could simply come and have a coffee and a chat.
Our local doctors' surgeries all run a social prescriber service. After the lockdowns many people had become socially isolated, and their health had been badly affected. Rather than immediately prescribing medication, the doctors were prescribing social involvement activities. The drop-in quickly began to grow as the social prescribers brought their clients to the space. Friendships quickly began to grow, and the community expanded quickly.
Like so many others, the lockdown had left one lady in our church struggling with bereavement in a vacuum. As we tried to help her, a friend recommended The Bereavement Journey. You can't run a course for just one, so we invited people from other local churches to join us.
The course was very successful, and we were quickly approached to run a second course by people who had seen the impact on their friends. As the social prescribers heard about the course they asked if some of their clients could be join the course.
During the second course, a man who had lost his wife 10 years before and had become reclusive, angry and bitter, joined the group at the suggestion of his social prescriber. Two weeks into the course he said, "I'm ready to begin life again". The change in his demeanour and appearance so touched his social prescriber that she asked if we would run another group for more of her clients.
This third class had a core group suggested by the social prescriber and a few from local churches.
We recently finished our fifth course this year and have a sixth course scheduled in the New Year. All the people on these courses have been encouraged to come along by their social prescribers.
We have seen tears turned to laughter; loneliness turned to friendships. Those who have joined us have gained invaluable tools to continue their walk along The Bereavement Journey.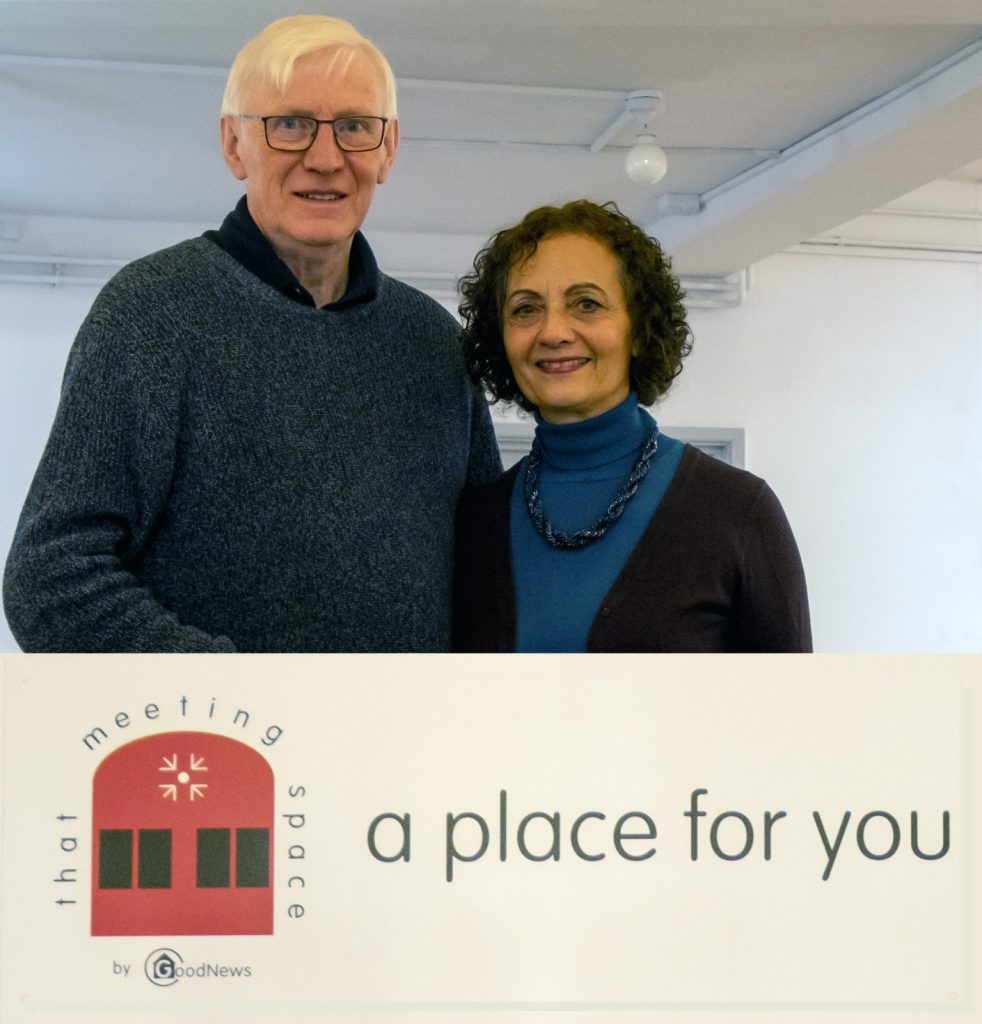 Kingdom Faith Church, Horsham, RH13 5PX
Joanna Thomas
I think what most struck me when I first engaged with The Bereavement Journey, was the resounding number of losses, we can all own up to. Particularly when we give intentional thought to tracing our own personal history of loss. I believe being given the opportunity to reflect and even talk about the narrative of my own losses brought healing and a deeper understanding of what it means to be human.
I had never fully appreciated, before the course how therapeutic it is to have others listen and place value on what is for individuals a deeply intimate work of the heart. I have learnt the beauty of trust and vulnerability, the joy of shared sorrow and the wonderful sense of elation with each step we take towards a tomorrow, shaped and grown by loss, not defined by it.
A sudden heart attack took my husband in 2006 aged 44 years and more recently, during covid, my mother. Both deaths had a profound effect of me. I became part of the team in our church Kingdom Faith Horsham, along with Roger Greene. Roger having done the course at St Peter's felt the call to start the Bereavement conversation at our church. Feeling the need to challenge the culture and language we use around loss, dying and death. Understanding the need to prepare to 'die well'.
Earlier this year I attended a webinar on the Bereavement Friendly Church, affording the opportunity to consider how well or not we are doing as a church in the care of the bereaved. The 12 marks of a Bereavement Friendly Church gave the leadership a clear template for not only assessment of current services within the church, but also a clear vision of what to aim for. As result, we launched the 'Evergreen Café' (like the trees always with you). This has proved a wonderful opportunity for past guests to meet up and continue the conversation while keeping the bonds formed over the weeks of the course. Last time we had Roger tell us a bit about his new book! Always a welcome if any of your team want to visit!
Going forward, we have just completed a Zoom The Bereavement Journey course after doing an in-person one through February – March time. We have now run 11 programmes with well over 100 people attending. The online courses, during COVID in particular have reached people as far as Cyprus, Sweden, Germany, Austria and Scotland!  Hannah at Kingdom Faith does the heavy lifting with the admin support and keeping the records, absolutely vital.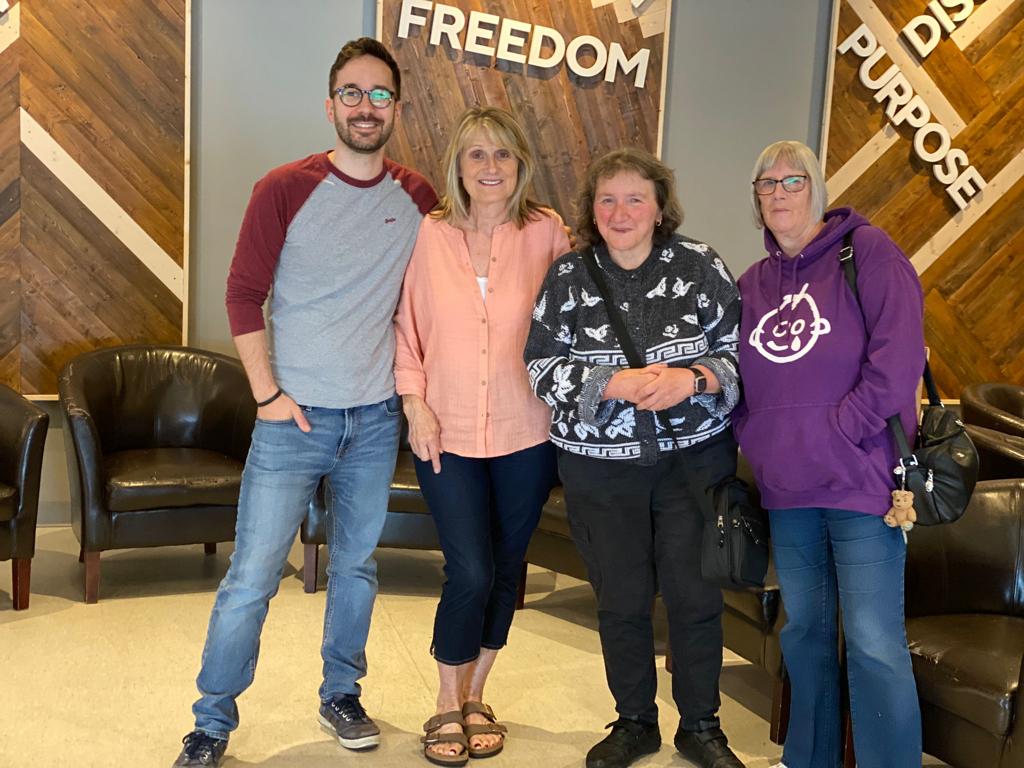 The photo shows: Myself, our congregational Pastor Colin Squires, and Anna the secretary for Horsham churches together with her friend Rachel who all came to Evergreen Café.
Oundle Baptist Church, Peterborough PE8 4BG
Judith Brashaw, Office Manager
Oundle Baptist Church has donated a diverse selection of books to Oundle Library for both adults and children. Looking at tender topics around death, dying, loss and bereavement they will strengthen the library's collection exploring these matters for borrowers.
Oundle Library is a Death Positive Library, and works with Oundle Baptist Church in supporting people facing bereavement and loss. Death Positive Libraries aim to remove the barriers to talking about death and dying through a range of innovative activities that appeal to diverse communities.
Oundle Baptist Church is working at becoming a Bereavement Friendly Church, and has benefitted from training and support through bereavement charities At a Loss and Loss and Hope. We want to create a culture where people can feel protected, supported and listened to as they walk through loss. We offer bereavement support including occasional group meetings, pastoral support, signposting for further help, an annual service of reflection and remembrance, The Bereavement Journey and more. By taking our events into community spaces, such as the library, we aim to make them accessible to more people.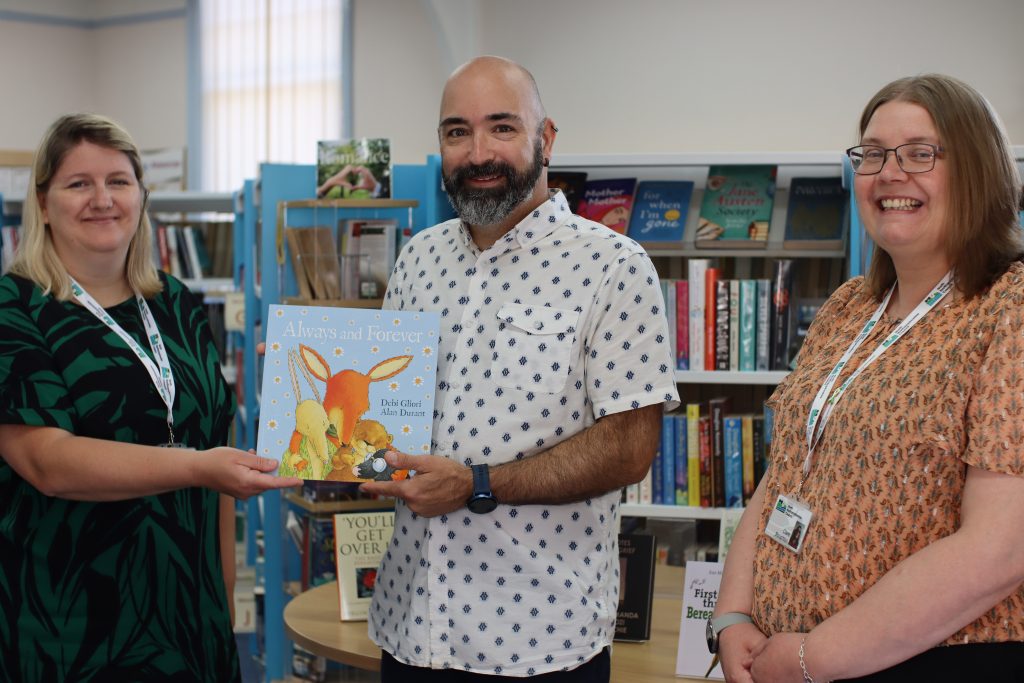 The Parish Trust, Caerphilly CF83 8FL
Luke Coleman, Wellbeing Coordinator
As a charity, we have recently finished our first The Bereavement Journey course. Soon after it, we decided to run another course as we found that there was more need for bereavement support in the community. Many people within our local community have lost loved ones and need a safe space to share their stories. For Christmas this year, we are also planning to host a Blue Christmas evening which will provide a space for those bereaved to remember their loved ones over the Christmas period. As a member of staff within the charity, my role is to help ensure that members of the community have the bereavement support they need and are signposted to the right organisations that can best support them.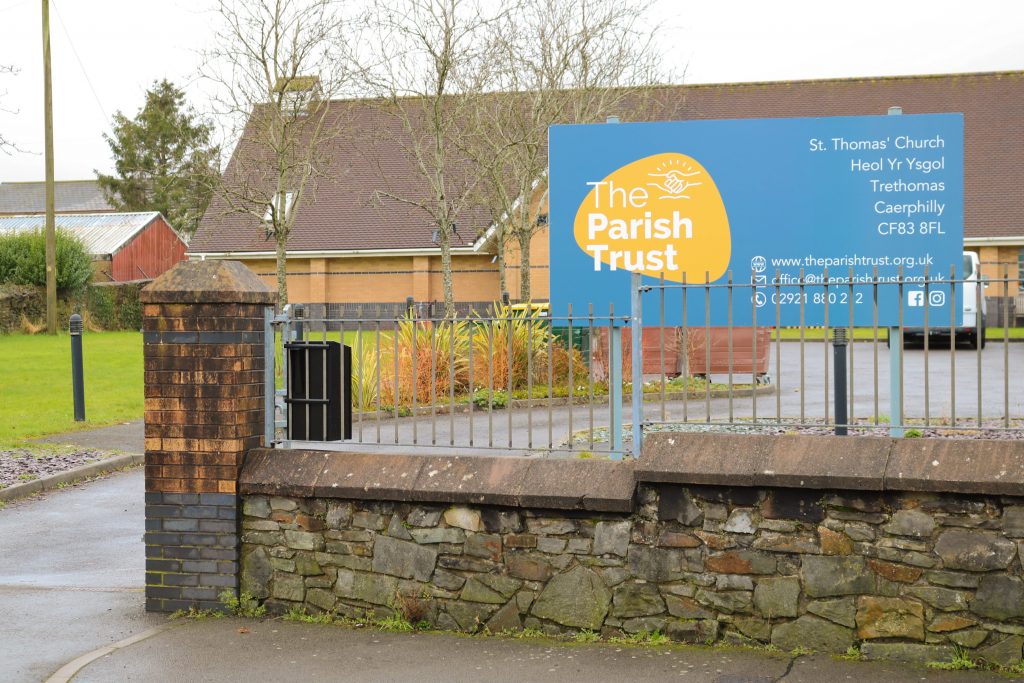 Riverside Church, Birmingham B13 8AR
Lindsay Lucas
Many of the church's pastors and group leaders attended the Bereavement Care Awareness course face-to-face in 2018 and again in 2020 online. A new BCA course is recommended maybe in January 2023, for new leaders and as a refresher for those who would like to attend again as the course has been rewritten by Care for the Family in 2022.
Riverside has a history of online services which demonstrate suffering and lamenting as a real part of our Christian journey. One service, on Palm Sunday 20th April 2022 directly approached this topic, while other special services (like Mother's Day, etc) always include references to those for whom these days are difficult including the bereaved. Blue Christmas is going to be introduced as a way to incorporate lamenting and worship in the Christmas season. Songs like 'A Broken Hallelujah' help legitimise lamenting in worship.
We are also discussing ways to accommodate people who feel distressed during services due to their bereavement and ways to minister to their needs.
St Edmund's Church, Crickhowell NP8 1BB
Rev Sally Rees
Our Pastoral team of 15 participated in Care for the Family's Bereavement Care Awareness training. Every pastoral visitor has weekly visits. We have retired nurses, doctors, and counsellors as part of the team.
During lockdown I wrote a reflection for the pastoral visitors every day – I wrote a series through Ruth on bereavement 'Surviving Grief' by Bible Reading Fellowship https://www.brfonline.org.uk/products/bible-reflections-for-older-people-september-december-2022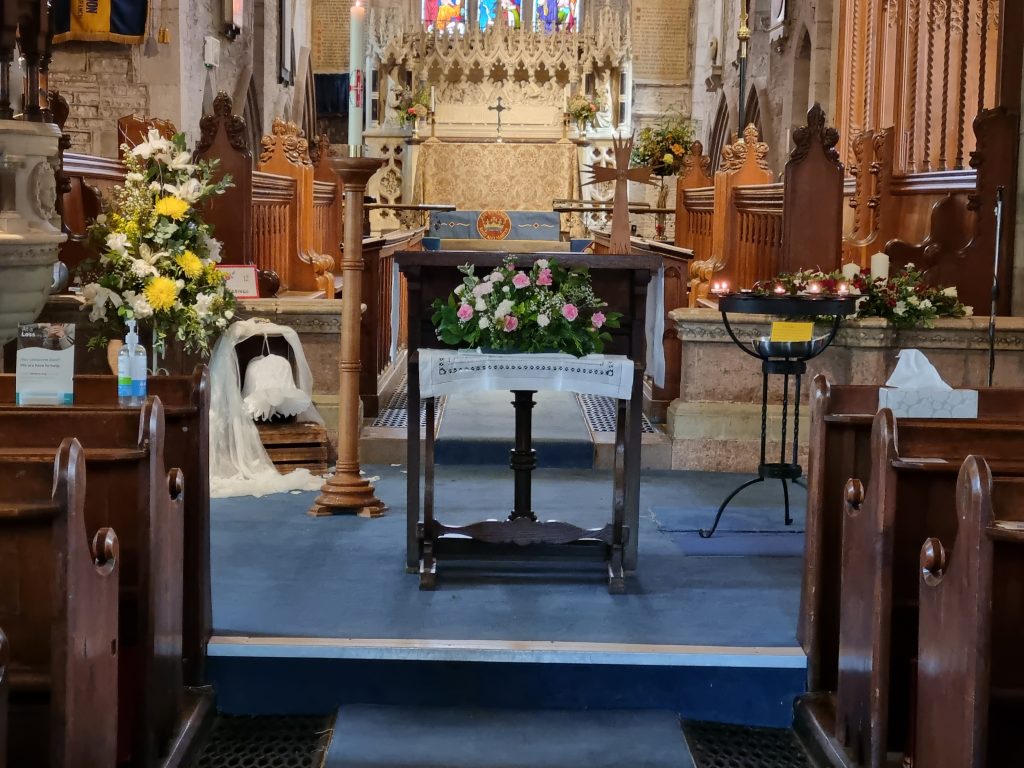 We have an annual reflective service for All Souls, and after this and our Christmas Star Service we provide refreshments and people do tend to stay – fellowship and conversations can be deeply meaningful. Providing a space for people is important. The Bereavement Journey face-to-face was completely different to online – people were much more open, so I will carry on with face-to-face. People attended in small groups and have continued meeting and looking after one another, sharing their stories – partly because of the older age group that I work with.
St Luke's Glenrothes, Fife KY7 4HP & St Finnian's Lochgelly, KY5 9AT
https://stlukes-glenrothes.org/ https://stfinnians.org.uk/
Rev Gerry Dillon, Priest Evangelist Central Fife Centre of Mission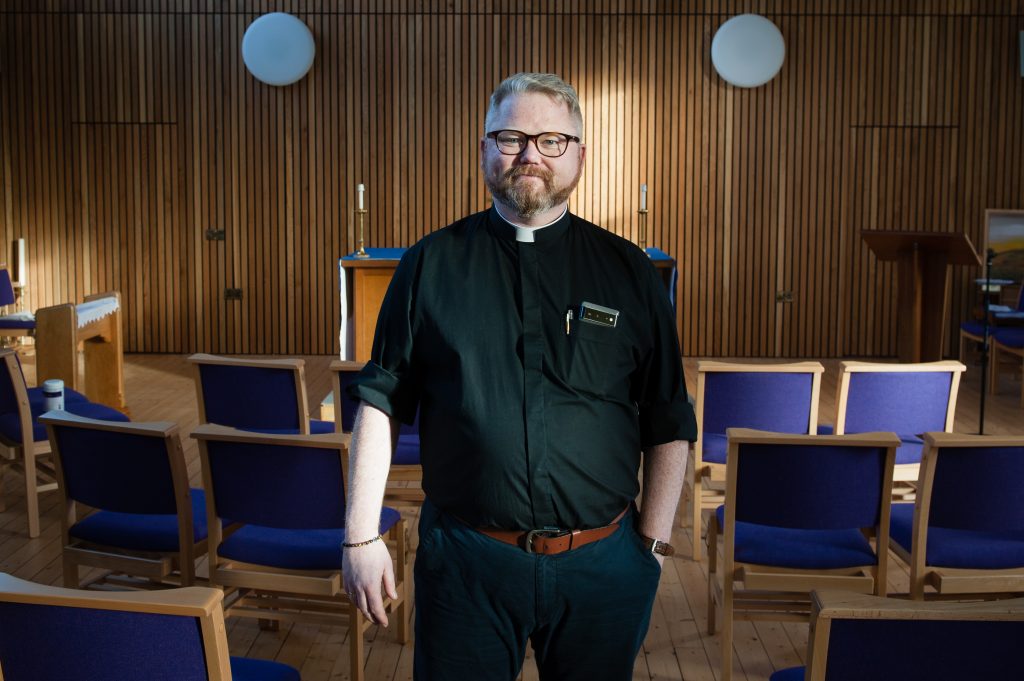 The bereavement journey here is just part of living. I had the wonderful exhibition 'It takes a village' from Scottish Palliative Care that went down a treat as it emphasised that bereavement is complex and can be seen in a variety of different ways. I do 'dress up' for funerals, but I am always available to chat about life, death, grief, hope and loss, in shorts or a dog collar.
St Mary's Church, Ross-on-Wye HR9 5HN
Freda Davies
In February we did a day for the community on bereavement with an invited GP, lawyer, chaplain from St Michael's Hospice, funeral director and our Rector – also we had information and leaflets from AtaLoss and Marie Curie. We called it 'Let's Talk about Death', and it was really successful with lots of people from the local community coming, but also we livestreamed.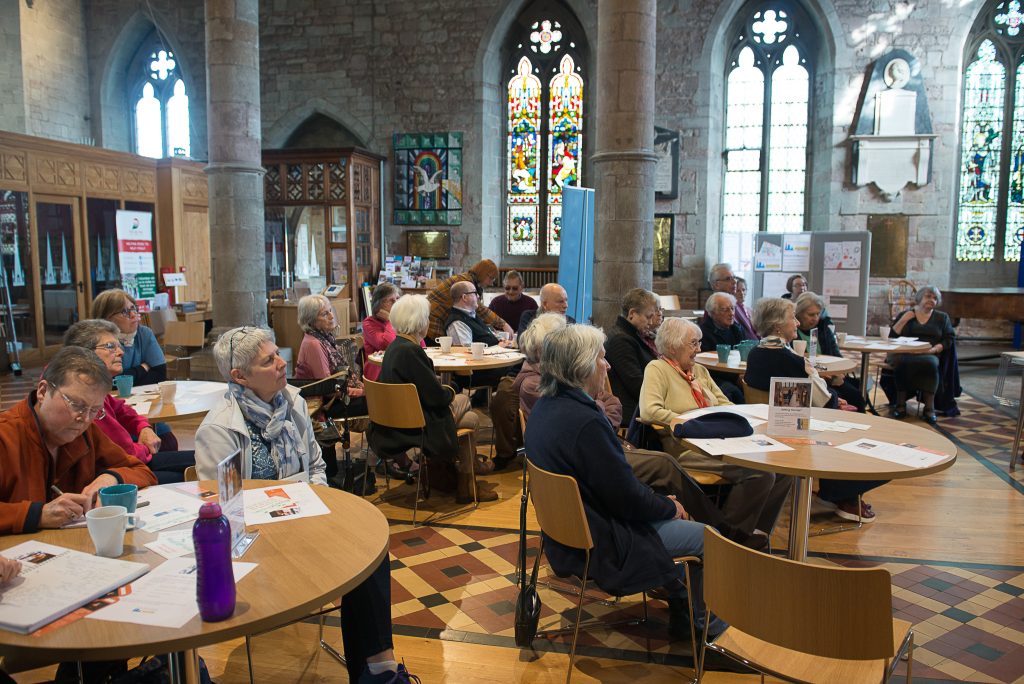 Just B is a bereavement support group that we run. It brings comfort to those recently bereaved. It is normally open on the fourth Tuesday of each month, 2:30-4:00pm in St Mary's Church.
St Mathew's Surbiton, Surrey KT6 6JQ
Susan Kang, Southwark Pastoral Auxiliary
As a church we are focussing on supporting those in the community who have been bereaved, and we encourage our congregation to reach out to those who are grieving.
We have a small pastoral team and all have received some training. The Bereavement Care Awareness workshop is particularly helpful.
After The Bereavement Journey, it was clear that those who attended were in need of further support which groups can offer. We are now running a monthly bereavement support walking group and a monthly bereavement café to which anyone in the community who has been bereaved is welcome. These are ongoing groups where participants can come and go as they wish. The Bereavement Café offers a safe space where those who attend can share their experiences and difficulties and receive understanding and support from others in the group. The group is welcoming towards newcomers. People often say that they no longer feel alone and feel more confident about their future. Many have described the group as a lifeline.
St Wulfram's Parish Church, Grantham
Father Stuart Cradduck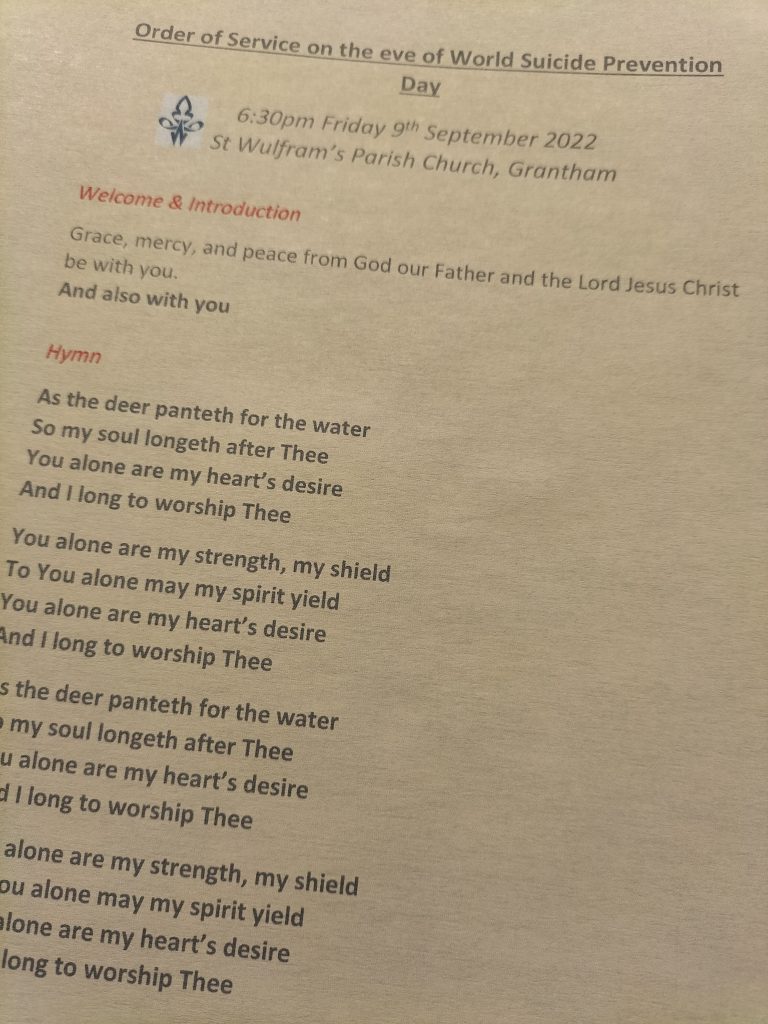 Each year St Wulfram's Church in Grantham runs a special service to mark World Suicide Prevention Day. The service is for anyone who would like to pay tribute or remember a loved one, to show support for suicide prevention, for the survivors of suicide and the families and friends affected. Visitors are invited to light a candle of hope during the service. Father Stuart Cradduck, rector of St Wulfram's said, "Suicidal thoughts are complex and we hope this service helps to remind us we all have a role to play, however small, in helping prevent suicide."
Wesleyan Christian Centre, London E11 3HP
Sharon Barbour
I started to put together bespoke memory boxes for bereaved individuals some years ago. This idea was to put together a box of items reflecting the person that has died but also to enable to grieving individual or family to put items together that could be kept in the memory box to review for themselves.