Thursday 23 March 2023 will mark the third National Day of Reflection.  Many will feel that the anniversary of this event marking the first day that the UK went into its Covid-19 national lockdown is an unnecessary distraction.  However, we like the many millions impacted by grief over the last few years know that this event should not be confined to history because we continue to live with the grief.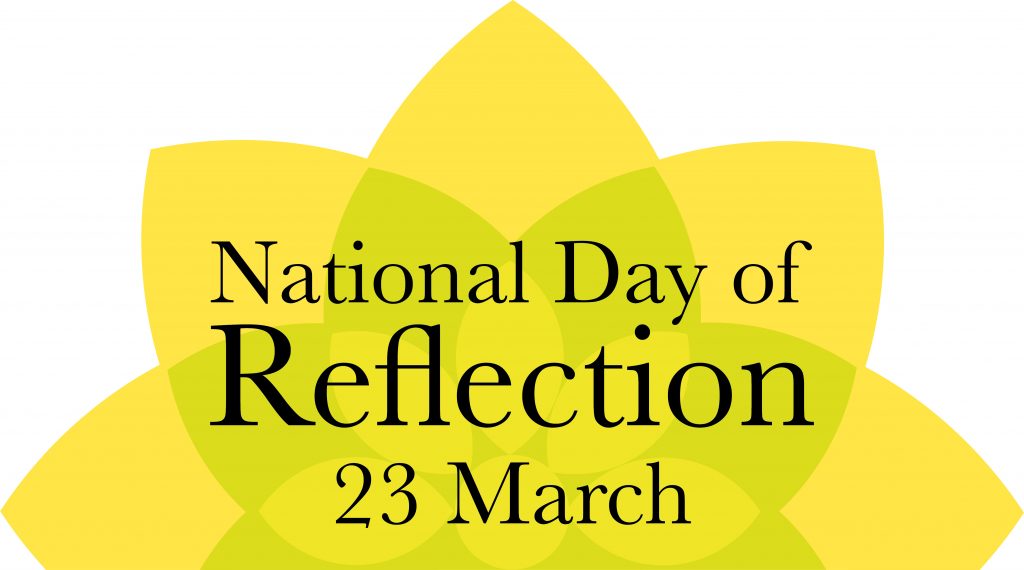 The Covid-19 bereavement groups still campaign while they mourn seeking answers to how and why their loved ones died as they did. The cost of living crisis, current strikes, war in Ukraine and most recent earthquakes in Syria and Turkey may cast a shadow over our personal grief, but grief does not go away. My own grandmother died in July 2021. Mercifully, at that time the worst that we had to contend with was wearing masks during the funeral service. However, we still speak to many who are haunted at the fact that they had to restrict the number of their family and friends at the funerals to a handful of people, and that they were not able to benefit from the usual community gatherings before and after the day that would usually have brought some sense of support and solidarity.
Writing about her experience during the pandemic Chimamanda Ngozi Adichie in her book Notes on Grief says, 'Grief is a cruel kind of education. You learn how ungentle mourning can be, how full of anger. You learn how glib condolences can feel. You learn how much grief is about language, the failure of language and the grasping for language.' Very often at times of bereavement, there are no words to fully express how we feel. Even more so our encouragement to churches supporting bereaved people is to prioritise listening to bereaved families and being present over trying to find the right words to say.
This year Loss and HOPE is asking everyone to participate in the one-minute silence at midday on March 23rd. We will also be partnering with the Wesleyan Holiness Church in its second special service of reflection on the evening entitled 'Coming Together in Hope II'. As part of the national programme organised by Marie Curie there are also opportunities to take part in online events and workshops, there are toolkits and resources to download, you can share what your church or organisation will be doing on the day and there is a location map to show what will be happening in your part of the country. The organisers have said the day is a "one-of-a-kind opportunity to reflect on any death of a loved one, from any cause and at any time" and added "this year will be significant given the Queen's death in September." Marie Curie has urged schools, workplaces and communities to create a wall of reflection as a place to celebrate the lives of loved ones by sharing things including memories, photographs, poems and music. Why not arrange to do something at your church?
As always, if you are someone who has been bereaved and you are looking for support please check our AtaLoss website.
Further information
To access bereavement support see AtaLoss https://www.ataloss.org/
Church Support Hub resources from 2022 https://www.churchsupporthub.org/festivals-and-follow-up/national-day-of-reflection-2021/national-day-of-reflection-2022.php
The National Day of Reflection https://www.mariecurie.org.uk/get-involved/day-of-reflection/
UK Commission on Bereavement https://bereavementcommission.org.uk/
A guide to planning a service of lament https://www.ictg.org/uploads/1/2/9/5/12954435/ictg_guide_to_planning_a_service_of_lament.pdf